ukulele group
ukulele and guitars, adults
ukulele and violin, kids
ukulele students, adults
e-guitar and ukulele, adults
ukulele group, adults
ukulele group, adults
ukulele group, adults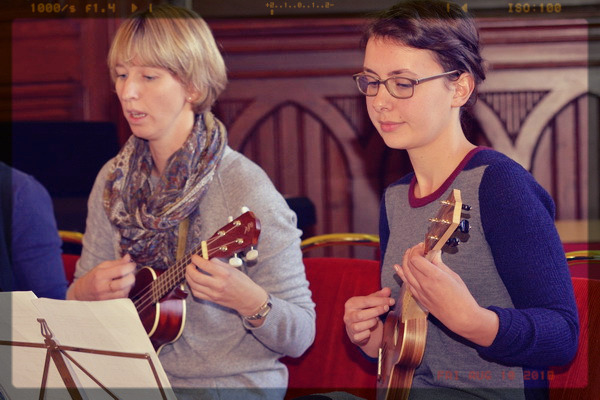 ukulele group, adults
ukulele and guitars, adults
The small but grand instrument for loads of fun!

Ukulele students not only have fun, though- they also learn technique, different playing styles and rhythms, from Pop to Reggae to hawaiian to Jazz; from Basic Strumming tp Picking styles to Soloing.
​
Nevertheless the most important part remains to have lots of fun!
​

"What I love about the Ukulele is that you can interpret songs in your very own way."

"The Ukulele enables you to play and perform songs very quickly!"

"My nephew loves when I play songs on the ukulele for him on skype!"